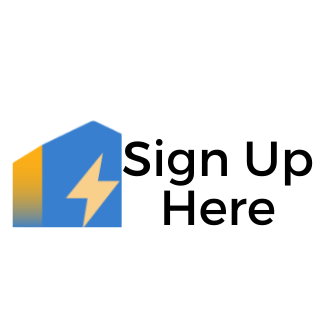 Simply put, Thermalize means electrification plus efficiency. With Thermalize Virginia: Electrification + Efficiency we work with interested households to assess their home's current efficiency, tighten up the thermal envelope of the home, understand their electrification and efficiency options, connect them with our vetted contractors to get work done, and save money where possible through rebates and discounts that LEAP can access and negotiate. Above all, we are available to answer any questions through every step of the process.
The Benefits
Health: Eliminating fossil fuels from inside the home greatly improves indoor air quality. Did you know gas stoves leak methane even when turned off?
Safety: Elimination of fossil fuels from the home also eliminates combustion risk.
Comfort: By pairing electrification with energy efficiency improvements, not only will your new heat pump be right sized but it will be heating and cooling a less drafty, more evenly conditioned home due to adequate insulation and air sealing.
Climate: Electrification is crucial to meeting climate action goals and mitigating the worst effects of climate change. Yes, your electricity may not come from 100% renewable sources currently, but the grid is getting greener all the time as industrial scale renewables come online and with the blossoming community solar movement. There's a lot out there about the climate benefits of electrification. Here's a nice explainer piece we like: The key to tackling climate change: electrify everything.
Cost: This one is trickier. Going electric will not guarantee cost savings right away due to changing electric rates and your particular house. But oil and gas are predicted (and are already) increasing in cost at a much higher rate than electricity. For a deep dive, download Lessons In Residential Electrification, a joint project and report by LEAP and the Community Climate Collaborative in Charlottesville.

Thermalize Virginia: Electrification + Efficiency makes homes healthier, safer and more comfortable.
The Process
Sign Up – no obligation!
You will have opportunity to learn more and ask all your questions before signing a contract.
Welcome Email
After signing up, look for an email with next steps.
Submit Utility Usage
Providing your utility bills informs the Energy Assessment and the sizing of equipment.
Schedule Home Energy Assessment
An assessment of your home's energy efficiency, including a blower door test to measure leakage. Exact assessment tier and pricing to be determined by your home's unique needs. Homeowners receive a personalized report. Thermalize customers receive a $50 discount on their assessments.
Manual J Report
LEAP produces a Manual J report for the contractor that is the industry standard for accurately sizing HVAC equipment.
Efficiency Upgrades Proposal
Receive LEAP proposal for needed insulation and air sealing work to be performed before new equipment is installed.
HVAC Contractor
Connect with a pre-vetted HVAC contractor and receive heat pump and/or heat pump hot water heater proposal.
Satisfaction Follow Up
LEAP follows up to ensure quality and satisfaction.
Like our highly successful Solarize Virginia campaigns we guide homeowners through the process. Just as understanding your solar options can be overwhelming, so can the process of switching homes from natural gas and oil furnaces and water heaters to electrically "fuelled" heat pumps and heat pump water heaters be intimidating. We are your trusted nonprofit partner in making the switch to an all electric home. We want it to be understandable, transparent and easy. Let us show you the way!
In addition to HVAC equipment, we can guide the switch from gas stoves and ranges to electric induction stoves and ranges, and switching any other appliance in the home (dryers potentially being the next most common) from a fossil fuel to an electric one. And of course, as energy efficiency experts, we start the process with assessing and improving your home's efficiency first.
This means a comprehensive assessment of your home's energy use and then tightening up your home's thermal envelope or its levels of insulation and air leakage as needed. For many houses, especially older ones, adding insulation and air sealing cracks is the most cost effective and energy efficient action. Many houses also have oversized heating/cooling equipment to make up for the leakiness of the home. By adding the insulation and doing the air sealing before, or in parallel, to replacing your heating/cooling appliances, you can actually save money on equipment costs by downsizing the system.